RCS snapshot
Our plan for land, water and biodiversity
The Glenelg Hopkins Regional Catchment Strategy (RCS) is the overarching plan for integrated catchment management – how land, water and biodiversity is managed by the Glenelg Hopkins community. The RCS outlines the vision for the region, describes the current condition and trends of the catchment's natural resources, and details priority directions, challenges and opportunities.
This page gives you a summary of the RCS.
More detail can be found by clicking on the links in each of the sections below.
Our region
The Glenelg Hopkins region lies south of the Great Dividing Range in Victoria's south-west. It is a varied and productive region renowned for its agricultural industry, rich cultural heritage, scenic beauty, dramatic coastline and unique biodiversity.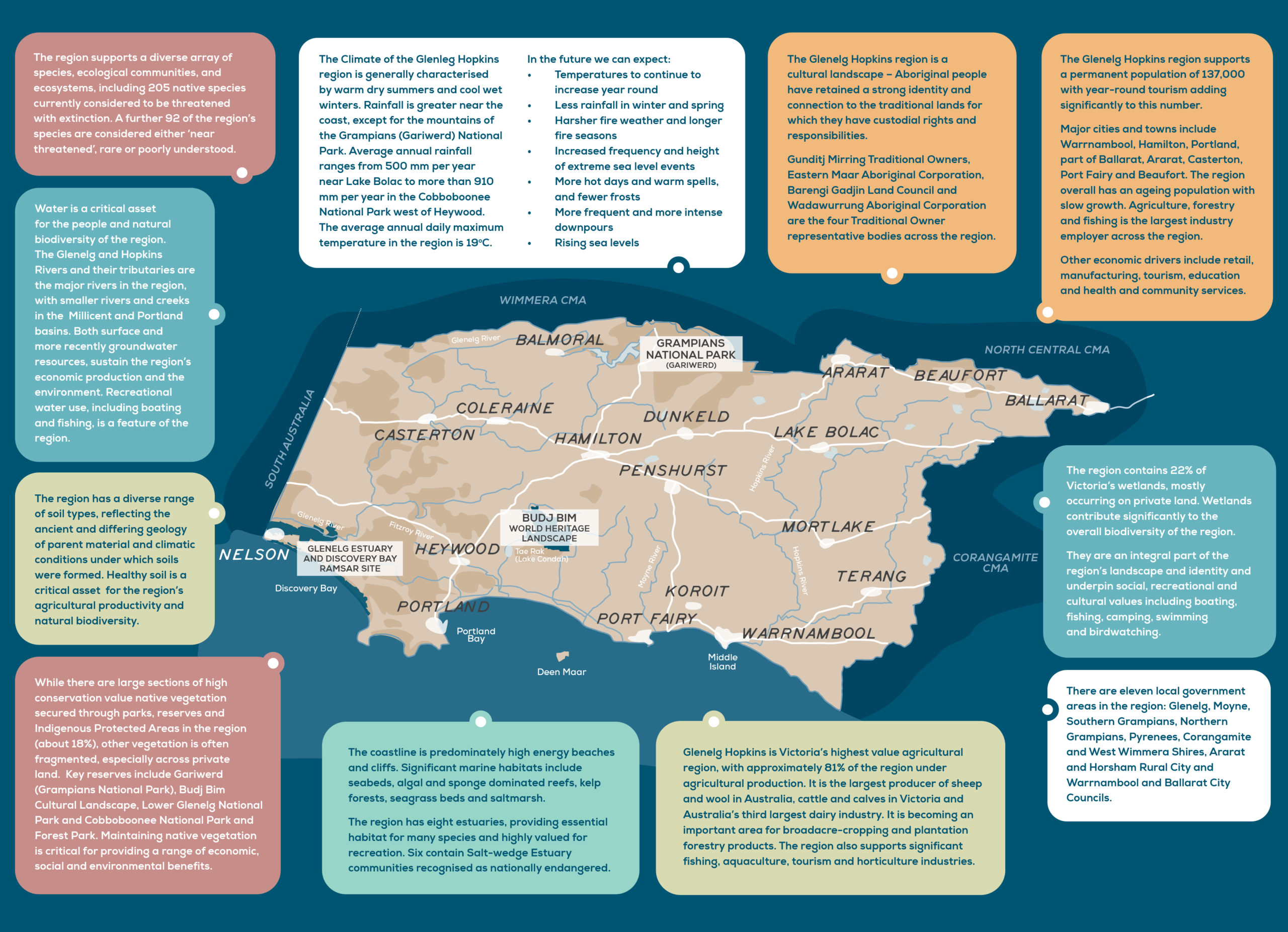 2050 Vision
Empowered communities nurturing a rich and connected landscape for all – today, tomorrow, together
Local areas
The community in action
Local areas have been developed with community to capture key priorities and interests, as well as reflect the region's social and biophysical systems. They bring together the RCS themes of Traditional Owners, community, water, biodiversity, land and marine and coast.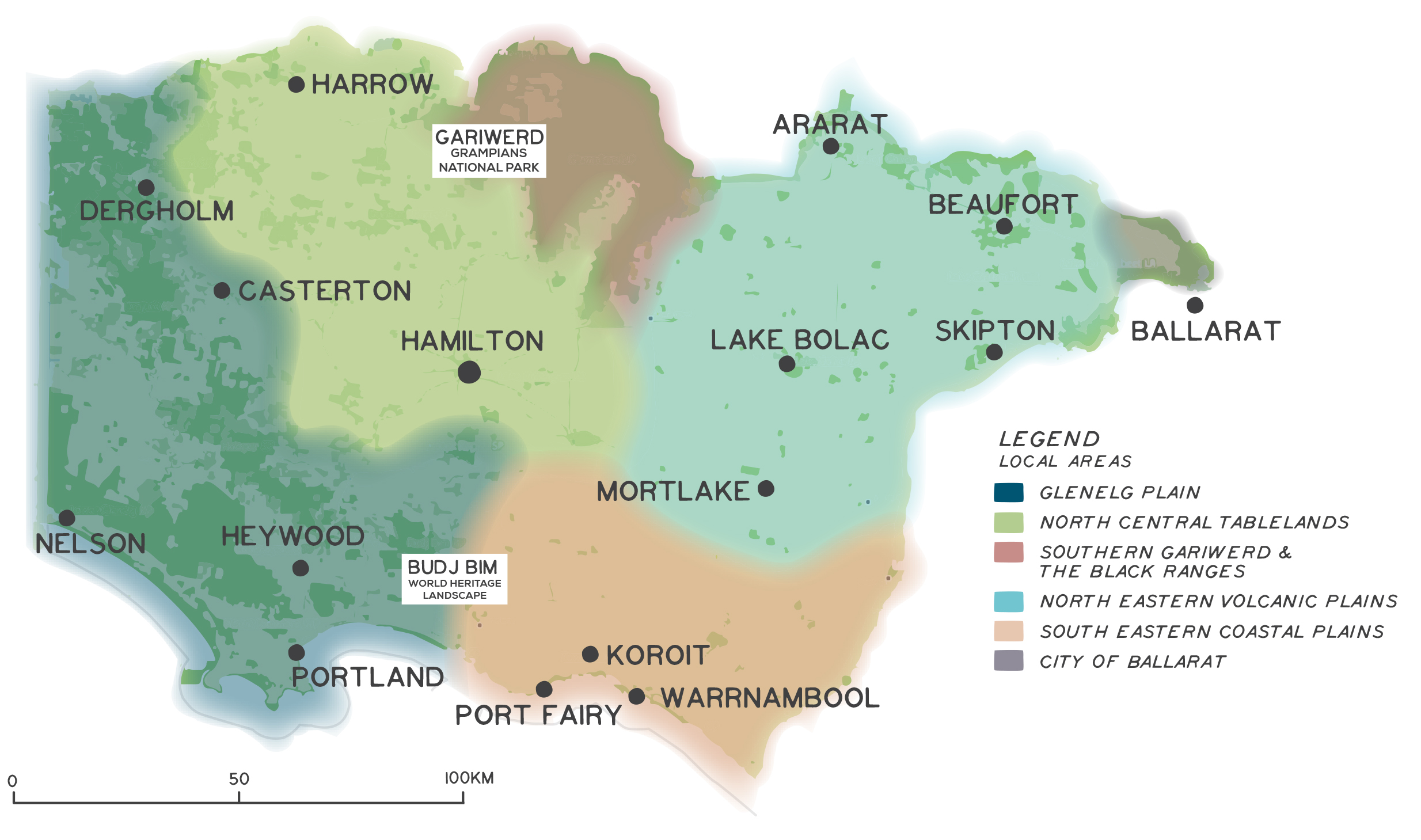 Glenelg Plains
Where the river meets the sea
Vision: A rich, connected and sustainably managed landscape of River, Forest, Sea and Stone Country from the northern Glenelg River to the coastal dunes of Discovery Bay
North Central Tablelands
A place of rolling hills and red gums
Vision: A thriving landscape, where production complements the grasslands and red gum woodlands between the upper Glenelg and Wannon Rivers
Southern Gariwerd & the Black Range
Symbolic, spiritual, healing
Vision: A living, cultural landscape cared for by Traditional Owners and the community to protect its values, heal and build resilience
North Eastern Volcanic Plains
Sweeping hills and windswept plains
Vision: A working landscape of diversity and production from the foothills of the Grampians across the grasslands and wetlands of the northern volcanic plains
South Eastern Coastal Plains
From grassland plains to the wild coast
Vision: Connecting communities to protect, restore and enjoy the natural environment across the southern volcanic plains to the shipwreck coast, while balancing the productivity of the land
City of Ballarat
Green, vibrant, connected
Vision: To ensure health and sustainability for Ballarat's landscapes and community
RCS outcomes
What success looks like
The Glenelg Hopkins RCS identifies desired outcomes for the future and priority management directions to achieve those outcomes. They include long-term outcomes to be achieved in 20+ years, as well as medium-term outcomes to be achieved in the six-year life of the strategy. Outcomes have been set for each of the RCS subthemes.