The Budj Bim Cultural Landscape was inscribed on UNESCO's World Heritage List in August 2019, for its Outstanding Universal Value. Located within the Country of the Gunditjmara, an Aboriginal nation in south-west Victoria, the property includes Budj Bim and Tae Rak (Lake Condah), as well as the Kurtonitj Indigenous Protected Area, characterised by wetland swamps, and Tyrendarra Indigenous Protected Area in the south, an area of rocky ridges and large marshes.
The Budj Bim lava flows, which connect these three areas, have enabled the Gunditjmara to develop one of the largest and oldest aquaculture networks in the world. Composed of channels, dams and weirs, they are used to contain floodwaters and create basins to trap, store and harvest kooyang (short finned eel – Anguilla australis), which has provided the population with an economic and social base for six thousand years.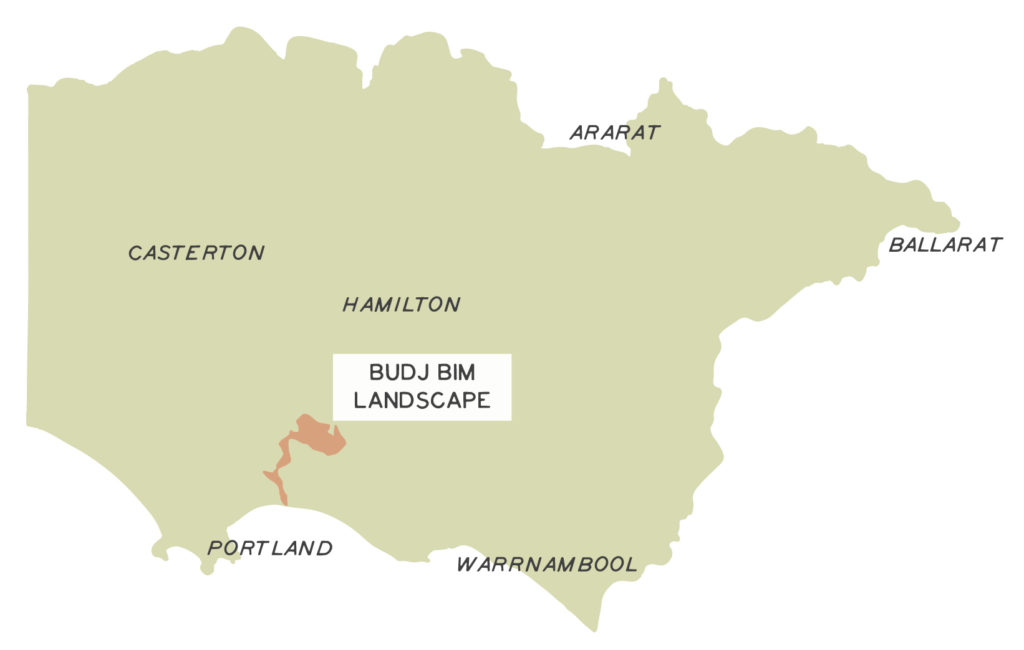 The reinstatement of traditional water flows into Tae Rak through the construction of a cultural weir in 2010, following extensive draining of the lake in the 1950s, has returned and enhanced the water flow across the aquaculture system.
All of the Budj Bim Cultural Landscape is Aboriginal-owned and/or managed as either private land or part of the national conservation estate. It is managed in respect to the customary and legal rights and obligations of the Gunditjmara Traditional Owners.
Aquaculture channel, Tyrendarra Indigenous Protected Area
Photo: Gunditj Mirring TOAC
Lake Condah
Photo: Tyson Lovett-Murray