A combination of low breeding success and degradation of coastal habitat led to a population decline by the late 1990s. The main threats to breeding success are the crushing or disturbance of eggs, chicks and nesting birds by human activities, particularly off-leash domestic dogs which also predate on flightless chicks and in States other than Victoria, vehicles on beaches.
BirdLife Australia's Beach-nesting Birds Program has been protecting hooded plovers through on-ground management efforts since 2006. Friends of the Hooded Plover volunteers are at the heart of the successful program – collecting important data from beaches across the Australian coastline, as well as assisting with educating beach users and erecting signage and fencing around vulnerable breeding sites.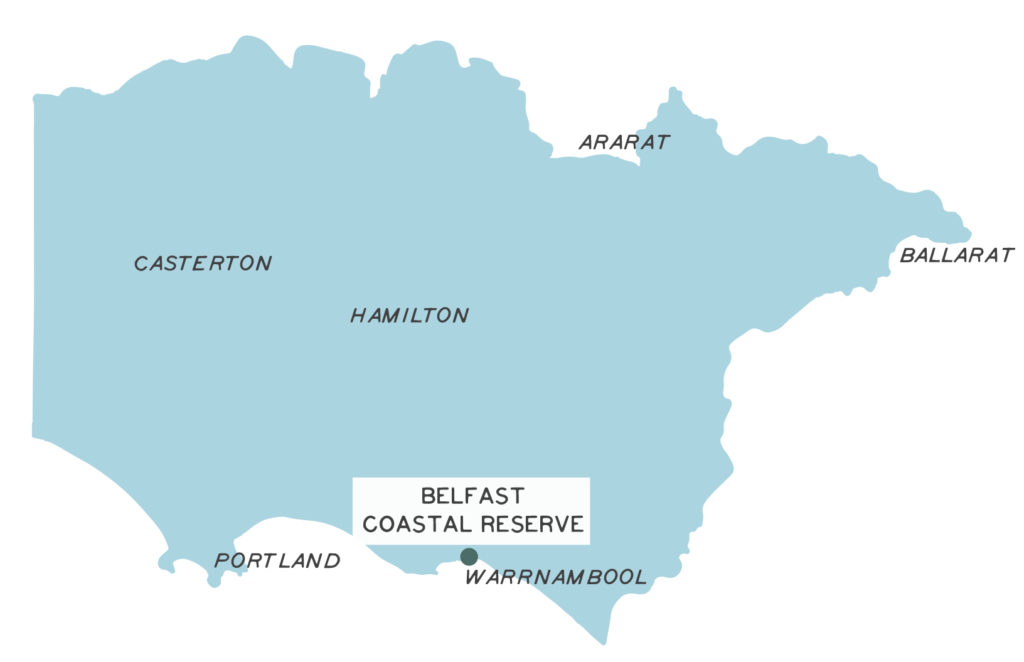 The Glenelg Hopkins region occupies a special place in this program, which works across thousands of kilometres of coastline. In 2018 the Belfast Coastal Reserve was identified as being one of the most critical sections of coast for breeding and wintering as it holds the largest density of breeding hooded plovers in their entire eastern range (~12% of the Victorian population).
Key achievements include:
In 2021 the program celebrated 15 years of beach-nesting birds conservation efforts.
Protecting and monitoring hooded plovers, red-capped plovers, beach stone-curlews, pied oystercatchers and fairy terns.
In 15 years, the program has grown from 40 to 1,500 volunteers and 350+ land managers.
Hooded plover population decline has halted since the start of the recovery program – the threats however continue to increase.
| Area | Description |
| --- | --- |
| Partners | BirdLife Australia's Beach-nesting Birds Program, Friends of the Hooded Plover volunteer groups, West Gippsland CMA, East Gippsland CMA, Corangamite CMA, Kangaroo Island Landscape Board and Eyre Peninsula Landscape Board |
| Investors | Australian Governments Regional Land Partnerships |
| Related Strategies | The Australian Government's Threatened Species Strategy (2015), 20 Birds by 2020 (2015), Conservation Advice for Hooded Plover (eastern) (2014) |